Worked with Mabelle on a few common clients! She is a highly motivated, knowledgeable and responsible professional. Has great social networking skills, communication skills and will go out of her way to help clients with their needs! Highly recommend her to any of my clients!

Client from Vancouver, BC
Mabelle is not only an excellent educator but also a genuine friend. She helped me reach my academic goals and guided me to my dream university. Mabelle's style of teaching is remarkable as she developed my self-learning skills and interests rather than fed me with the ocean of knowledge to digest. Senior year in high school was scary and confusing to me. Nevertheless, Mabelle was always available for me both on her expert literary consulting and valuable life coaching. Though I moved a long distance to attend university, Mabelle and I are still in touch to develop my social abilities and networking. Reviewing my resumé and simulating job interviews were immensely beneficial to a freshman like me.

Client from Edmonton, Alberta
Mabelle was very effective with helping my partner and I navigate our relationship challenges. She provided clear cut strategies that allowed for a relationship that was dying back into a loving connection... Awesome! Thank you. Sincerely appreciate your help. Gold bless you.

Couple Counselling Clients from Vancouver, BC
I've been working with Mabelle since 2019. The sessions help me very much with my school. During the sessions the vibe is relaxing and enjoyable and I've improved a lot at the same time.

Client from Vancouver, BC
I have been working with Mabelle for over two years, and she has been very helpful in terms of academic and career advising. Studying with Mabelle, I have improved my writing skills significantly, and I have also established a clear academic and career goal. We worked together on my university applications, and I have now received acceptance letters from my dream universities. I really enjoy Mabelle's communication style, especially how she always guides me to the right answer instead of spoon-feeding it.

Client from Vancouver, BC
Mabelle is such a great advisor because she knows exactly what I need. Therefore, she can give me specific help to guide me to achieve my goal, and the result is always fulfilling. With her help, my English writing skills and reading skills improved a lot. She helped me to achieve my goal and got me into my dream school. In the three years learning with her, I felt that she can always give valuable suggestions for both academic and social skills. I really enjoyed the time that we worked together. I also learned a lot from her in order to become more mature in my life. I will always appreciate the time spent with her!

Client from Vancouver, BC
I have been working with Mabelle since 2015 and she helped me to solve many problems. I found out Brain Genesis is very useful because it provides useful university information that is newly updated. I very much appreciated receiving lots of help from her and Brain Genesis.

Client from Vancouver, BC
I really enjoyed Mabelle's teaching style. Instead of feeding me the answer every time, she always tries to guide me to it. Whenever I had questions for school or applying for university, Mabelle would gave me accurate information and insightful consultations, which helped me to establish clear academic and career goals along the way. As I worked with Mabelle for over two years during high school, I improved my writing skills significantly and was eventually accepted into my dream university.

Client from Vancouver, BC
Mabelle really went the extra mile for me, helping me find the best programs, as well as research new ways of doing things. She really made the impossible possible for me and showed me how to believe in myself. She was always so patient with me, and I strongly recommend working with her so that people can improve their lives.

Client from Vancouver, BC
I have been working with Mabelle for one year, and I really enjoy her class. I improved a lot academically in English. Her explanations are clear and easy to understand. She also gives me insightful information of universities, which helps me to have a clearer goal and plan for my future.

Client from Vancouver, BC
Mabelle does excellent job in helping you to reach your academic goals. She is genuinely cares about her student and gives the wisest advice. If you are unsure how to reach your goals, if you need extra help whilst reaching your goals, or if you even need a direction to set your goals right, I highly recommend you to visit her!

Client from Vancouver, BC
I've been working with Mabelle for almost a year. She is a very nice consultant and I really enjoy working with her. Our classes are very enjoyable and relaxing at the same time. We always get the work done and we are learning a lot. I feel like I have been improving very much over the year working with Mabelle.

Client from Vancouver, BC
Mabelle has a really unique teaching style and is very patient around clients. I've learned a lot with her throughout the year, not only educational-wise but also valuable life skills. I have fun working with her and sessions always seem to be shorter than they are. :)

Client from Vancouver, BC
Coming out of high school I did not really know in which direction I was headed. I wanted to go to post secondary, but no one in my family has been to post secondary so I did not know the application process that well, and when I looked into it I was pretty overwhelmed. I got in touch with Mabelle, and she helped me to come up with a game plan of what grades I needed to get into the schools I wanted to, helped me with the application process and college essays, scholarship applications and essays, and most importantly provided me with great advice about not only school but also life. I also felt very comfortable with Mabelle because she did not dismiss my goals, but rather encouraged me that they were possible. To be honest, I also did my due diligence and looked into other agencies, but I decided to go with Mabelle because she seemed more trustworthy and qualified. One thing I would recommend is you need people on your side who sincerely believe in you.

Client from Vancouver, BC
My sessions have helped me make personal improvements because it covers all aspects of English like grammar, vocabulary, writing, and reading. Furthermore, we focus on whichever area I need to work on the most. The learning is consistent and well organized as well. I like that we do meditations at the beginning of every lesson as it helps me focus. Not to mention, the teacher assists and reduces my stress for school assignments and projects.

Client from Vancouver, BC
Coming out of high school I did not really know in which direction I was headed. Over the gap year that I took I was able to realize what I wanted to become in the future. However, I did not know where to start and knew that I did not have the grades to get in where I wanted to go. Over the last couple months, I have made significant progress in my writing skills, grammar, and school work with Mabelle's help. There are many things that I did not learn about grammar in school and would not have if I did not have Mabelle guiding me as I am heading to university. I did not have the confidence last year to even apply to my dream school, and I was overwhelmed by the application process for the schools that I did see myself going to. Furthermore, I did not have any family that had been to post secondary that could help me through the application process. With Mabelle's encouragement and support I applied to many schools that I would consider going to. I received numerous offers at universities in Canada and the United States, including my dream school. I was able to achieve this because Mabelle guided me through the application, helped me create a plan to achieve my goals, and has truly helped me grow on a personal level in a short span of a couple of months. Additionally, it is important to note that you should do your due diligence like I did by looking into other agencies. In the end, I ended up going with Mabelle because she made me feel comfortable and seemed trustworthy and was encouraging. One thing I would recommend is you need people on your side who sincerely believe in you.

Client from Vancouver, BC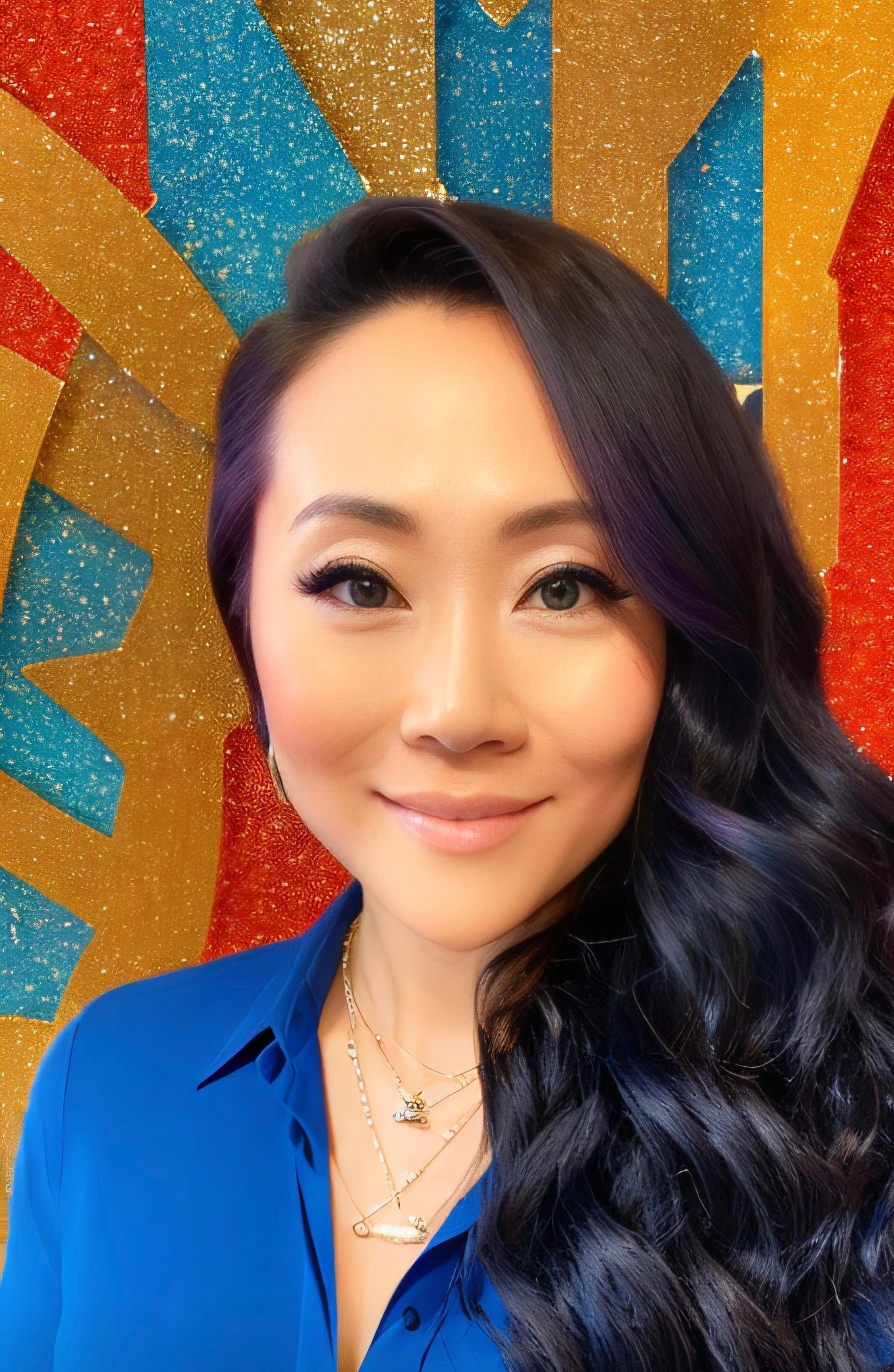 Mabelle Moon
Coach, Consultant and Counsellor
R.T.C. (Registered Therapeutic Counsellor)
M.A. (Harvard University),
B.A. (University of British Columbia)

I am a professional psychotherapeutic counsellor with a focus in Mindfulness, Cognitive Behavioural Therapy (CBT), and Neuroscience. I have experience working in academia and clinical research, and have worked at international organizations, as well as advised businesses in finance. Since 2010, I have managed a successful consulting and coaching practice because I find helping individuals achieve their goals so inspiring. My practice has evolved into one that offers not only consulting and coaching, but also therapeutic counselling to help individuals effectively navigate obstacles that hinder growth and to encourage individuals to express their unique talents and skills meaningfully and authentically.

Brain Genesis leverages technology to tailor learning programs to specific needs and provide an empathic and client-centred cognitive, emotional and behavioural learning experience. We collaborate with you to create clear achievable goals and concrete plans that guide you to your success.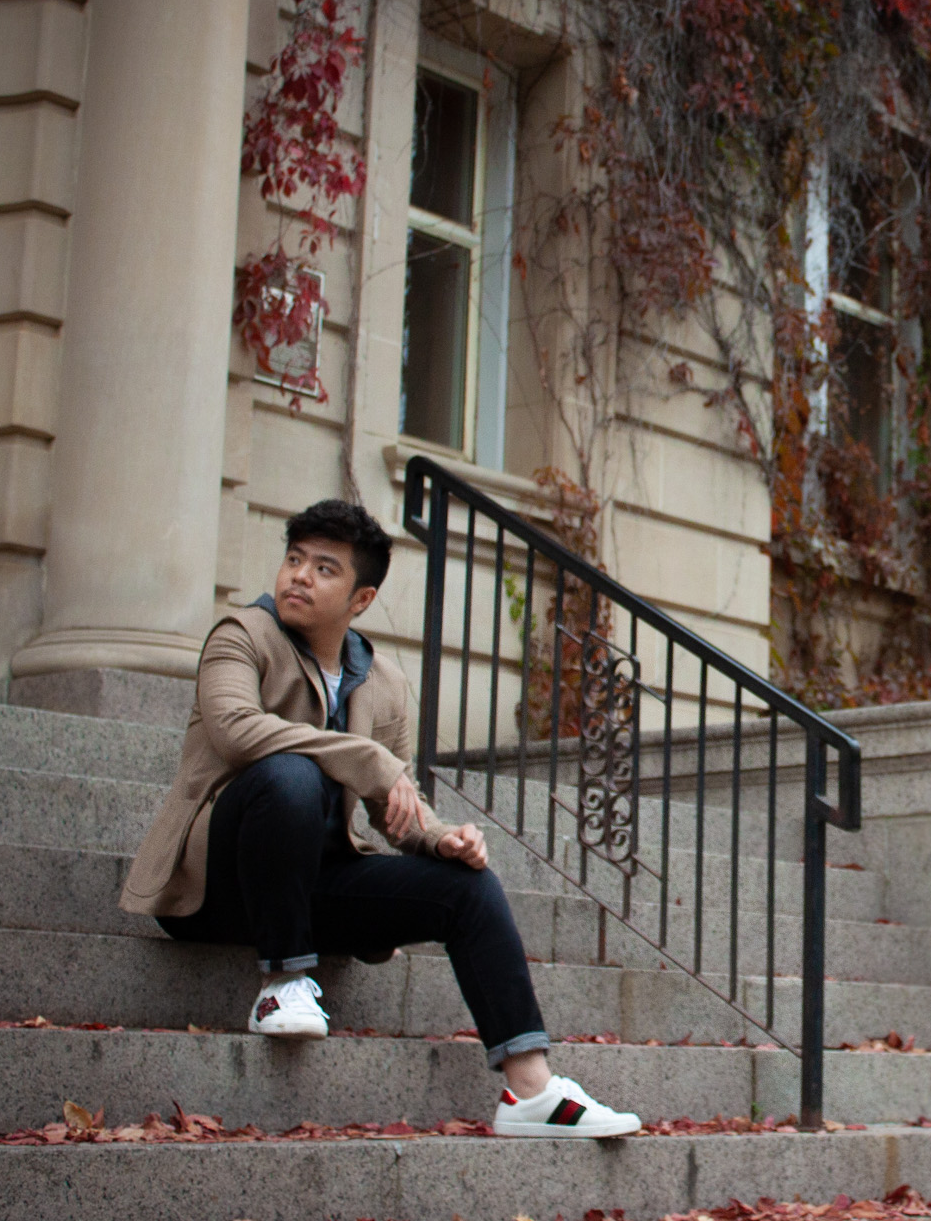 Philip Wang
Lead Web Developer
As a Computing Science major, I am passionate about programming and learning cutting-edge technologies. I design websites with eye-catching styling and powerful features. I keep a close eye on state-of-the-art trends in technology such as Artificially Intelligent chatbots, and implement compelling features onto websites to make them more modern, versatile and interactive.
Aside from my interest in website development, I am also an active singer/performer who participates and competes in both national and international events. I am currently working on a program that connects music and computer technology.
Address
3271 Dunbar St #278,
Vancouver, BC V6S 0M1
Hours
Mon - Fri: 10AM to 6PM